Construction work is known for its numerous health and safety risks. As per the Occupational Safety and Health Administration (OSHA), there were 5,333 worker fatalities in 2019, with 20.9% of them being construction workers. 
To minimize these risks, it's important to ensure that workers are well-equipped with the necessary skills and knowledge to identify and mitigate job site risks. One way to achieve this is through OSHA training, specifically the OSHA 10-hour and 30-hour courses for the construction industry.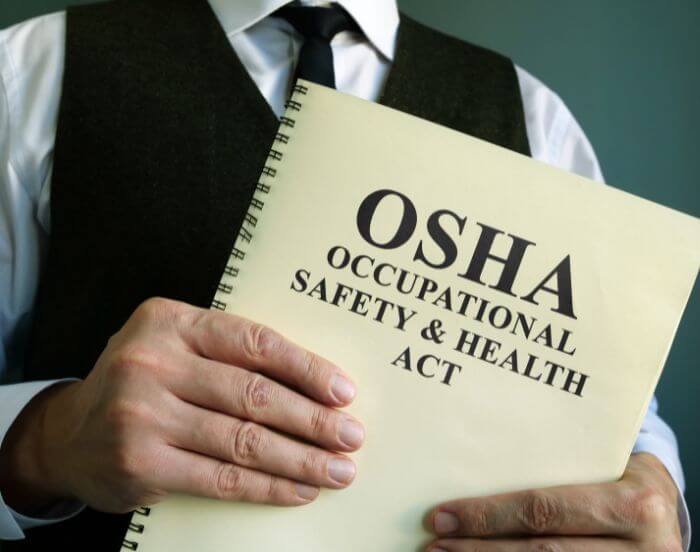 Understanding OSHA Outreach Training
OSHA 10-hour training is an essential program designed to provide entry-level workers and employers with knowledge of common workplace risks and ways to prevent accidents, injuries, and illnesses. 
Personal Protective Equipment Module
The program offers two types of courses, the OSHA 10-hour construction and the OSHA 30-hour. Both courses cover various construction safety measures, including personal protective equipment and health hazards.
An Effective Online Course
Successful completion of the provides participants with knowledge of OSHA standards and regulations, which can help employers create a safer workplace and reduce safety and health risks.
OSHA 10-hour construction training is recognized and approved by regulatory agencies, including the New York City Department of Buildings.
Importance of OSHA Training for Construction
This industry is known for its safety hazards and risks, which can cause severe injuries and even fatalities. The OSHA has established safety standards to ensure the well-being of workers in this industry.
However, workers must understand and adhere to these standards to minimize risks on the construction site.
OSHA 10-hour construction programs help workers identify and mitigate potential workplace hazards. Moreover, the program provides construction-specific safety measures, knowledge of OSHA standards, and awareness of construction safety risks.
As a result, workers who complete the OSHA program become more competent in workplace safety and avoid costly fines for employers due to OSHA violations.
OSHA Training for Entry-Level Construction Workers
OSHA course is especially important for entry-level workers who may not have experience with safety hazards on a construction site.
These workers are often the most vulnerable to accidents and injuries because they lack the knowledge and skills necessary to identify and avoid hazards.
OSHA 10-hour Construction Outreach Training
The 10-hour OSHA outreach training course for the industry is specifically designed for entry-level workers, covering key topics such as OSHA standards, workplace risks, and construction-specific safety measures.
This program equips workers with the knowledge they need to recognize and prevent health and safety and health hazards on the site.
Furthermore, the OSHA 10-hour construction course can be taken online or in person and covers vital topics such as the rights of workers under OSHA, personal protective equipment, and how to identify, avoid, and prevent common hazards in the industry.
After the successful completion of the course, employees will receive a card from OSHA, demonstrating that they have met the training requirements.
OSHA 30-hour Construction Industry Outreach Course
Additionally, for workers who need more extensive training, the 30-hour OSHA outreach training course for the industry covers additional topics such as electrical safety, materials handling, and ergonomics.
This program is recommended for supervisors and other workers with more extensive job responsibilities.
By investing in OSHA courses for entry-level construction workers, employers can help to create a safer and healthier workplace for all workers, reduce the risk of accidents and injuries, and improve their bottom line.
The Benefits of OSHA Training
Construction workers who are looking to enhance their knowledge and skills in safety risks can start OSHA's 30-hour construction industry outreach training program to learn more.
The training course provides in-depth training on construction safety measures, making it more comprehensive than the OSHA 10-hour construction course.
1. Demonstrate Your Commitment to Excellence
Completing the OSHA 30-hour outreach training program is a great way to demonstrate your commitment to workplace safety and can also help you become a more competitive candidate for job opportunities in the industry.
Moreover, the training covers a range of health and safety and health hazards and provides essential knowledge and skills for handling workplace risks.
2. The Value of Having a Culture of Safety in the Workplace
In addition to helping workers meet OSHA safety standards, the OSHA 30-hour outreach training course also helps ensure the safety and health of the public who the construction work may impact.
It covers OSHA's historical events, the construction industry's safety and health risks, and how to recognize, avoid, and prevent workplace hazards.
Overall, the OSHA 30-hour construction industry outreach training is an essential investment for workers who want to establish themselves as safety leaders in their field and for employers who want to create a safety culture in their workplace.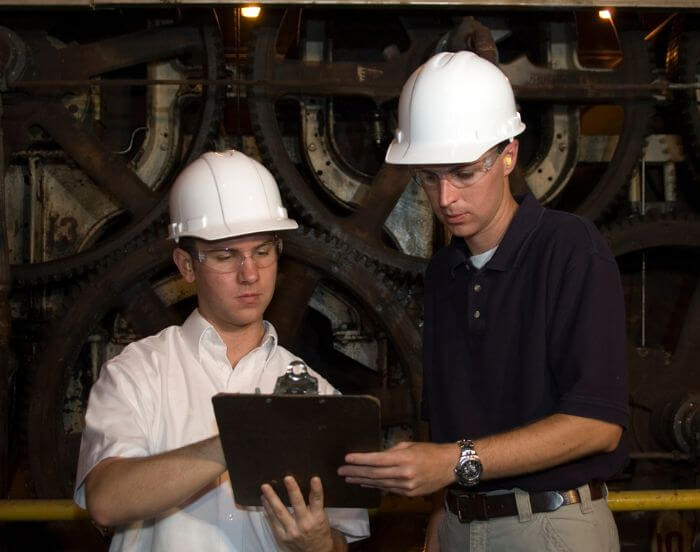 How Ash Safety Services Can Help
At Ash Safety Services, we are committed to providing comprehensive and customized OSHA courses and safety solutions to the industry.
Our team of experienced safety professionals has over 10 years of experience and is dedicated to delivering professional solutions to our clients.
What Can We Do for You?
The OSHA 30-hour and OSHA 10-hour construction outreach training provide comprehensive training on job site hazards, personal protective equipment, construction safety measures, and OSHA safety standards.
Furthermore, the courses can educate workers on the necessary safety practices and procedures to prevent injuries and accidents.
In addition to our OSHA outreach courses, we offer a range of safety consulting services to help you identify and mitigate potential safety and health hazards. Our services include job safety analyses, risk assessments, incident/accident investigations, on-site safety staffing solutions, and many more.
Customized OSHA 10-hour Construction Programs
We can also customize our training programs to meet our client's unique challenges and needs. Whether you want to train new workers or provide refresher courses to existing employees, we can develop a training program that meets your specific needs.
Reach Out Today!
At Ash Safety Services, we understand that meeting all of the health and safety training requirements can be challenging.
That's why we offer a free consultation to help you embrace your company's safety measures and employees' training to determine how to assist you. We also provide on-site training to ensure that your employees receive the most effective training possible.
Contact us today to schedule a consultation and learn how Ash Safety Services can help you achieve a safe and healthy workplace for your employees