The Occupational Safety and Health Administration (OSHA) requires safety procedures that protect employees from serious injury and even death in the workplace. 
This is especially important for practical jobs, especially those involving activities performed in confined spaces.
Does OSHA Require a Confined Space Rescue Training Course?
Confined space entry can be very dangerous for anyone regardless of their experience level. However, OSHA requirements state that any worker who should be in a confined space while on the job must undergo the proper safety training.
Though confined space safety training is a requirement, it can make the difference between life and death for managers and employees alike.
Working in confined spaces deters communication and movement. If an emergency occurs, workers who have been trained and prepared can make apt decisions that prevent further injuries and save lives.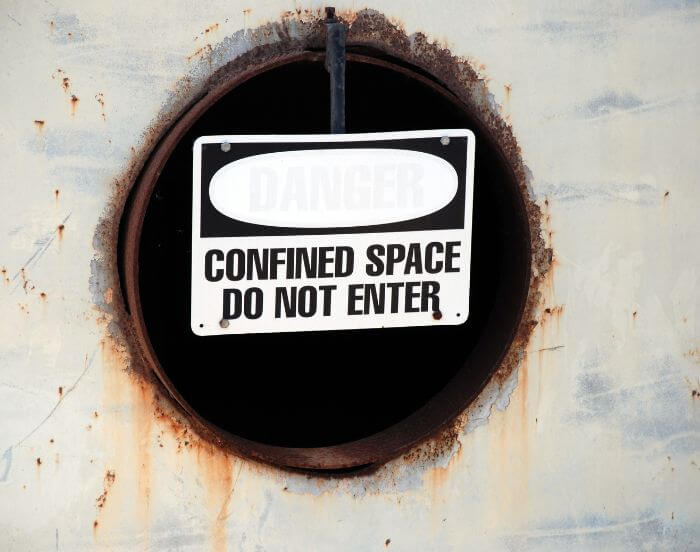 What Are Considered Confined Spaces?
According to OSHA, confined spaces are areas in which the configurations hinder activities. There are limited access points that could prevent rescue and emergency services from coming to the scene. 
As a result, working in confined spaces is very dangerous and requires that all workers enter with the correct training and permit.
Some examples of confined spaces include:
Manholes

Pipelines

Pits

Process vessels

Small tunnels

Storage bins

Silos

Tanks

Underground vaults
Additionally, many workers encounter dangers upon entry into confined spaces, such as exposed live wires and hazardous materials. Since there are restricted means of exit, every worker should understand how to handle such materials to stay safe.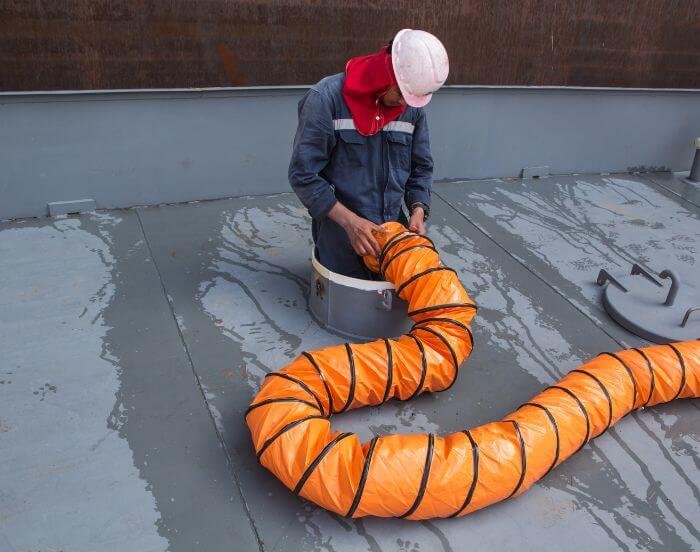 What Industries Regularly Experience Confined Space Entry?
A confined space entry training course is necessary for any industry with workers who encounter confined spaces. This is especially so for the construction industry, agriculture, and mining. Many emergency response teams should also undergo the training requirements.
The confined space training course is open to a specific industry or can be presented to the general industry. 
OSHA standards separate construction from the general industry, as it encounters confined spaces from a different standpoint. 
Construction workers rarely find themselves solo on a construction site, for instance. Therefore, the safety training course requirements look different from the general industry.
Additionally, OSHA confined space training is available to confined space entrants, attendants, and entry supervisors. All parties must complete the training requirements and follow confined space regulations.
When Is Training Required?
OSHA regulations do not establish a set deadline for workers to complete their confined space training. However, there are certain circumstances in which those who work in confined spaces must undergo confined space training.
As always, any employee with a workplace that requires confined space entry must be trained through successful completion. Additionally, if any hazards appear that were previously not present, all employers should receive confined space training.
Employers are often those who coordinate the confined space program. They can require a review of confined space training for employees if they feel anyone is unfit to enter confined spaces.
Do I Have to Renew My Permit Regularly?
OSHA does not require employees to renew their certification to enter permit spaces. However, employers are responsible for renewing it every year.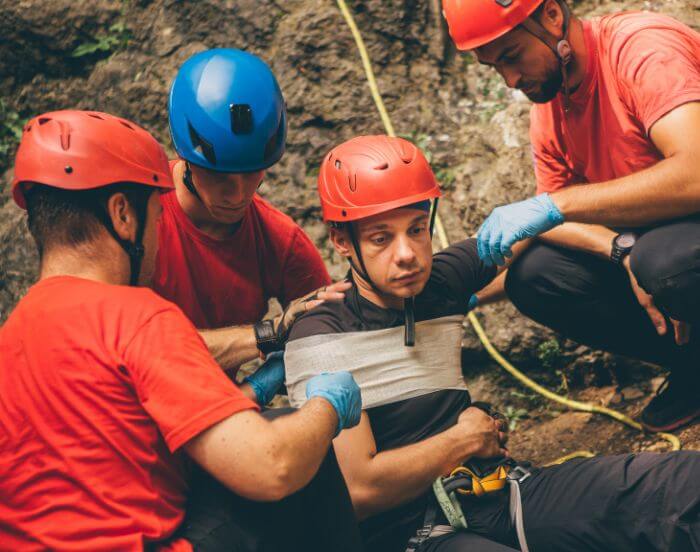 What to Expect in a Confined Space Training Course
A confined space course takes on a class structure. Its students learn each module from an instructor. The modules follow a schedule that lays out and explains safety regulations.
Unlike online courses, the classroom structure is not self-paced. Instead, each student can directly ask questions and connect with an in-person teacher, making them confident through the completion of their exam.
After passing the final test, students of the confined spaces training course receive a certificate of completion.
Why Take This Course?
Confined space entry training is a requirement for industries that encounter any areas with limited or restricted access. It is part of the construction standard and is a crucial requirement from OSHA to maximize safety.
A competent person would understand not to enter confined conditions without some knowledge. 
However, extensive confined space entry training can help you identify a permit-required confined space and the responsible practices for entering them.
This course takes you through the necessary steps to understanding any confined spaces you may encounter. It not only provides you with knowledge and a certificate but also the resources to keep you and your fellow employees safe.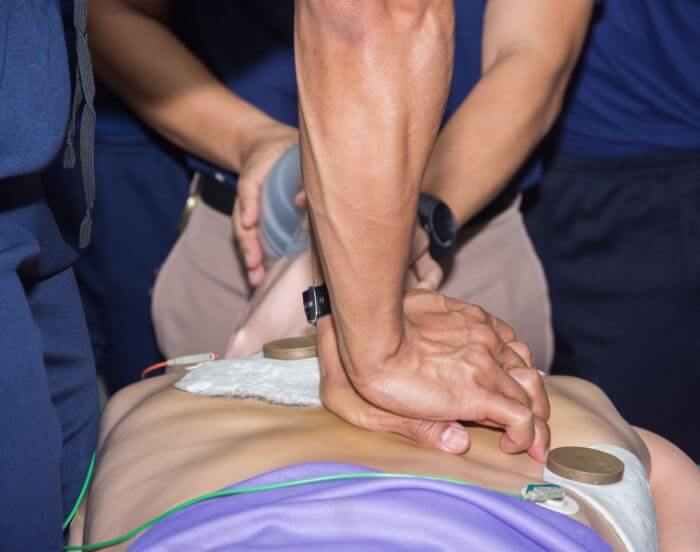 What Is Some Expected Course Material?
A confined space training course outline includes comprehensive instruction that makes OSHA-confined space entry and rescue protocol safer.
Important topics covered include identifying confined spaces and the different types, how to recognize a permit-required confined space, and how to spot potential hazards, such as atmospheric hazards and hazardous energy.
Other confined space entry course materials include alternate entry procedures, entry supervisors' rescue plans, atmospheric testing, dealing with heat stress, oxygen levels, and handling personal protective equipment.
All the information in the confined space training program allows you to comply with all OSHA federal regulations.
While you cannot go at your own pace like online training, our professional and certified instructors walk you through everything so that you are confident in receiving a passing score on the confined space certification final exam.
The construction course deviates from the general industry because of the difference between construction sites have from other general industries. Confined spaces in construction can be a little different and require special attention.
After a final exam, trainees receive their confined space certification and the entry permit required. 
Confined spaces are now more manageable and safer with workers who have the proper preparation!
How Much Does a Confined Space Training Course Cost?
The confined space training course price is affordable, especially as many employers and employees need to start and complete the training for their workplaces.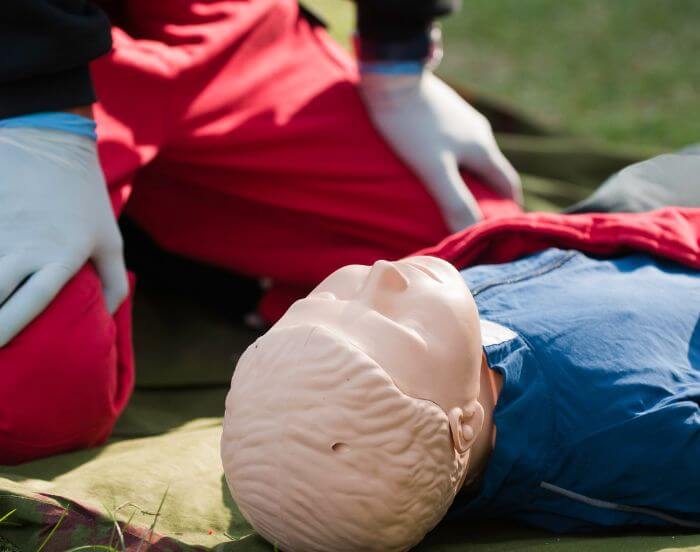 Though There May Be a Permit Required, Confined Spaces Can Be Hazardous–Get Trained Today!
The course objectives provided help you obtain a comprehensive understanding of confined spaces. It satisfies OSHA requirements and leads workers on their way to safer, more efficient workplaces.